Why You Need an Electrician for Home Security Installation
The security of your home is one thing you cannot afford to neglect. Sound home security is purposely to deny access to those who want to steal from you.
Since you don't want to lose your valuables to thieves due to your negligence, it's important to pay attention to your home security. Hence, you want to ask, why should you hire an electrician for your home security installation?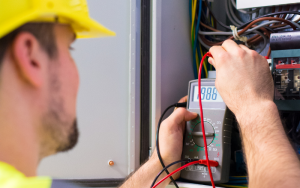 Here are a few reasons to hire an electrician to install home security for you:
For The Security of Your Valuables
The most obvious reason you should call an electrician for your home security installation is to protect your assets and valuables. A CCTV or alarm will alert you when an intruder or burglar tries to gain entry into your home and steal your valuables.
Discourage Thieves
Most valuables are stolen by passersby who notice a home with a weak security level and leverage the opportunity. When you have sound home security in place, burglars are discouraged from invading your home. They rather look for an easier target as their victim.
Insurance
While having a good security system might help lower your insurance premium, it's also handy when filing an insurance claim. A CCTV provides you with evidence to present to your insurance provider when filing an insurance claim, increasing your likelihood of receiving a payout.
Peace of Mind
It feels great when you're away from home, and you have peace of mind that your home is safe. There is always a limit to how far your neighbors can help keep an eye on your property. Hence, the best option is to hire an electrician to install a home security system for you.
Modern CCTVs are built with the feature of working remotely. This lets you follow up with the events in your home even when you're out of the state.
For Business Security
Besides hiring an electrician for your home security, you can also hire him for your business security. Having a CCTV in particular installed in a business offers an array of benefits.
For example, a customer might report that you caused an accident. If you have a CCTV installed, you can easily source evidence to prove your innocence.
A CCTV also lets you keep an eye on your goods. This makes it easier for you to trace stolen or missing goods.
There are also instances where your staff might be having a conflict between themselves. Your CCTV lets you check what happened between them when the conflict is finally reported to you.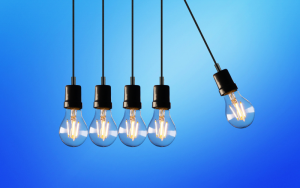 Conclusion
There are several reasons why you should call an electrician for home security installation. However, the type of electrician hired will determine what to expect from your system. hence, look out for a reputable and experienced electrician when planning to install your home security. This is where Voltfix Electrical comes in.
At Voltfix Electrical, we are a reputable team of electricians with years of experience doing what we know how to do best.
Contact us today for your home security installation.