RESIDENTIAL ELECTRICIANS
Residential Electrical Repairs and Maintenance Services
You can trust Voltfix Electrical to respond swiftly to your enquiry or emergency call-out.
Voltfix Electrical provides electrical home maintenance services and repairs (interior and exterior) for traditional and contemporary homes servicing Brisbane, Logan and Redlands areas.
Electrical servicing and maintenance are crucial to guarantee your home is protected, safe and operating as efficiently as possible.
Voltfix Electrical provide regular maintenance, modifications, diagnostics and new installations.  The team can also complete energy and electrical audits and safety inspections to give you complete peace of mind concerning the electrical installation of your home.
Minimise stress by calling Voltfix Electrical. We will provide a professional electrician, who will turn up on time and complete the job with utmost care and skill.  No job is too big or too small.  It doesn't matter if you just need a light bulb to be changed or a switchboard to be replaced, the team at Voltfix Electrical are here to help.
Some of Voltfix Electrical residential services include:
Air conditioning installation
Ceiling fan, extraction fan and smoke detector installations
Lighting and power outlet installation and repairs
Multi-room audio, hi-fi and home theatre set ups
TV antenna and addition of TV points and Foxtel outlets
Smart home automation system installation (keyless entry doors, etc)
Home security, lights, CCTV and alarm system installations
Data, telephone, communication and network installations
Solar panels, inverter and energy management system installations
Underfloor heating
Home vacuum system installation
Kitchen appliance installation and repairs (oven, rangehood, etc)
Home rewiring and renovations (bathrooms, kitchens, etc)
Garden/Outdoor lighting and pool lighting installation
Installation of safety switches and upgrade of switchboards
What is a safety switch?
A safety switch, (RCD) prevents electrical shock or zapping. Safety switches protect people. They are different from circuit breakers that protect appliances by preventing power surges. It is important that safety switches are installed in all homes to protect your family from injury. All homes built since 1992 are legally required to have safety switches installed. It is common that homes built prior to 1992 do not have safety switches. A landlord must install safety switches before leasing out a property (regardless of age).
What is a switchboard?
A switchboard is the brain of your home's electrical circuit. It is where all the electrical 'nerves' of the home come together and meet. Out-dated switchboards sometimes need replacing as they simply cannot cope with the load when new appliances are added to the home. If you experience flickering lights or the power is tripping off regularly then you may need a new switchboard in the home.
If you are concerned or have experienced any problems, and are worried about your safety, the safety of your family, and that of your appliances then please contact us and we will come and inspect for you.
Smoke Alarms and my legal obligations
Queensland Government has passed legislation that requires smoke alarms to be fitted in every room and hallway of all new residences and renovated properties that were built or renovated after 1 January 2017. Any properties being sold or leased after 1 January 2022 will also need to meet these requirements.
Why call Voltfix Electrical?
The team at Voltfix Electrical can conduct an initial inspection of the home's wiring, switchboard, circuits, and fuse box. This allows our team to determine what is required for your home. Older homes generally have out-dated fuse boxes, which may not have circuit breakers or RCDs. Updating your switchboard may even help lower your electricity bill.  We believe in being pro-active and taking measures that ensure your electrical systems are maintained and kept up to date with current industry practices and standards.
Voltfix Electrical attend to faults and emergency work to fault find and repair electrical issues in your home.  This may be problems with electrical power, lights. hot water or the oven (to name a few).  If you are experiencing a problem or outage, give the team a call.  We would love to help.  Voltfix Electrical emergency services offers a fast, professional and experienced electrical response unit for residents of Brisbane and surrounds.
Trust the team at Voltfix Electrical.  Call today for a free consultation. Our Domestic Electricians (Residential Electricians) are happy to help. No job too small.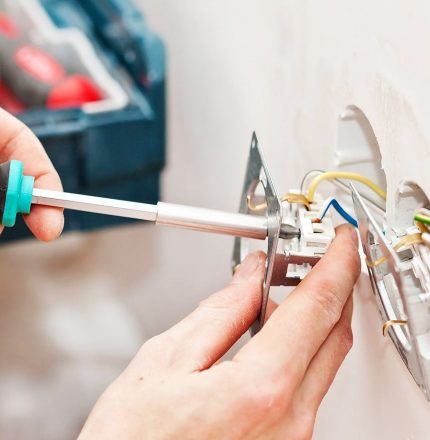 Service guaranteed:
Same day response
24/7 repair and emergency maintenance
Qualified and experienced electrical technicians
Free consultation and estimate
Affordable rates
Quality, reliable service