Prepare your property for Winter 2022
Whether you own your own home, or you are leasing a property, there are a number of things you can do to prepare your property to ensure a risk-free and comfortable winter season.
The winters here in Australia vary from severe storms or rain events, snow and colder temperatures.  Winter is prime time for maintenance issues to appear in properties which may have gone unnoticed during the warmer months.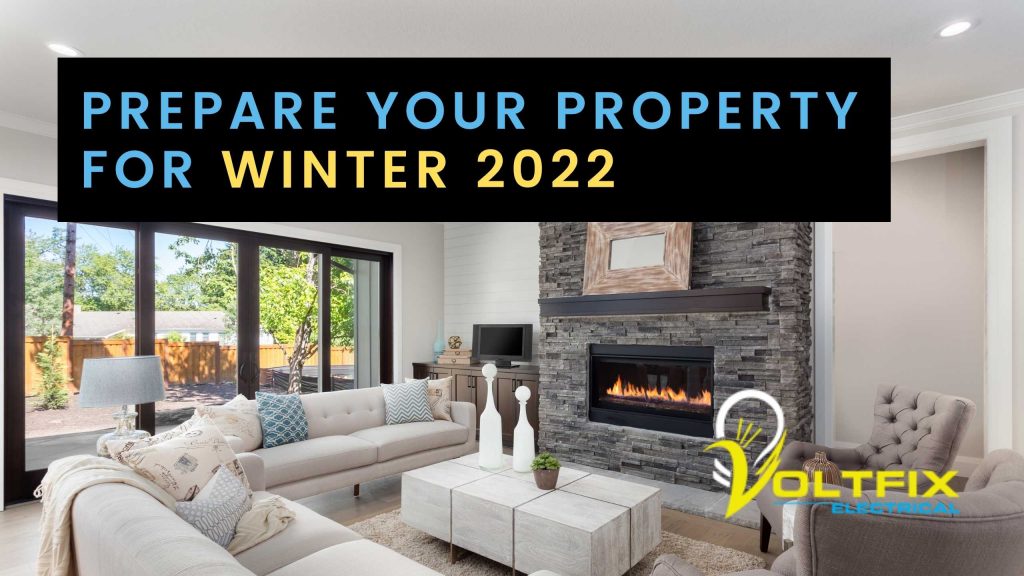 Preparing your property for Winter in 2022 will ensure your comfort, health and safety. Here at Voltfix Electrical, we have collated a simple list of jobs to check off to make your property snug this winter. And some of these tips will save you money too!
Clear out your gutters & drains
Gutters carry water from our homes away to safe spots for drainage. Allowing​ ​them to fill without cleaning regularly could cause them to overflow, which​ ​could result in damage to your property.​
Clogged gutters can be a safety hazard for a number of reasons like:
A build-up of leaves, sticks, or debris can be a fire hazard
Overflowing gutters are one of the top reasons for water entering homes during storms
It can block rainwater from flowing properly
Causing internal leaking/flooding
Long term damage can weaken structural foundations
Clearing out your gutters can also help identify any leaks or holes in your pipes which will need to be replaced before the winter season.
Therefore, cleaning your gutters is a good way to start to prepare your property for winter.
Check trees for loose branches
Winter is always a good opportunity to get your home ready for wild weather. Loose tree branches can be incredibly deadly as they can fall on property, vehicles, and even people during a storm. Do a quick survey of your yard and make sure you don't have any loose branches.
Check your smoke alarms
We all know smoke alarms should be checked regularly, but it's something we forget to do. While smoke alarms aren't just for the winter season, the increased use of heaters can pose a fire risk in the cooler months. Make this simple task part of your regular home maintenance and keep your home safe all year round.
Most smoke detectors have a 'test' button on them. Press the button and listen for a sound. If it isn't working, the problem may be a flat battery. You can replace it and check again to see if it works. If it still doesn't work, it's worth purchasing a new smoke alarm system. You can contact the team at Voltfix Electrical for a free quote on smoke alarm maintenance and installation.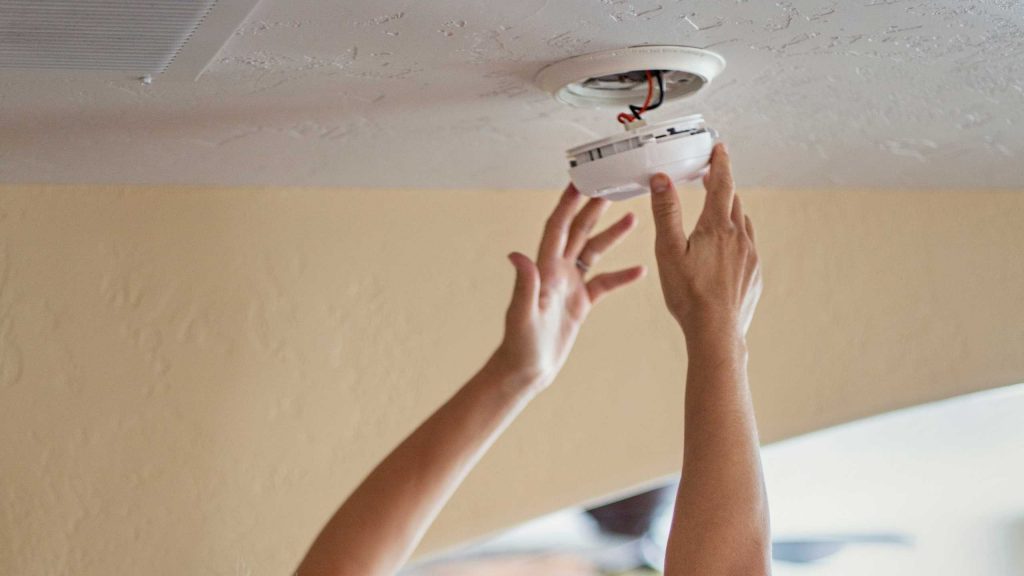 Service your air conditioning units
Before you start cranking up the heating in your home this winter, you should make a point to have your air conditioning units serviced.
Having air conditioners professionally checked and cleaned will remove the build-up of dust, mould, or allergens. It will also help you to avoid having to wait for repairs in the middle of winter.
You can contact the team at Voltfix Electrical for a free quote on air conditioner servicing, maintenance and installation.

Check your fireplace for air leaks
For properties with fireplaces, now is the time to check for any air leaks so they work efficiently when you need them most. Your fireplace should be inspected and cleaned at least once a year.
Just like your gutters, chimneys also need to be cleared of any debris before use. This is especially important in avoiding any unwanted fires.
Cleaning the fireplace will also increase heat efficiency. Removing debris allows more oxygen to reach and fuel the flames of the burning season.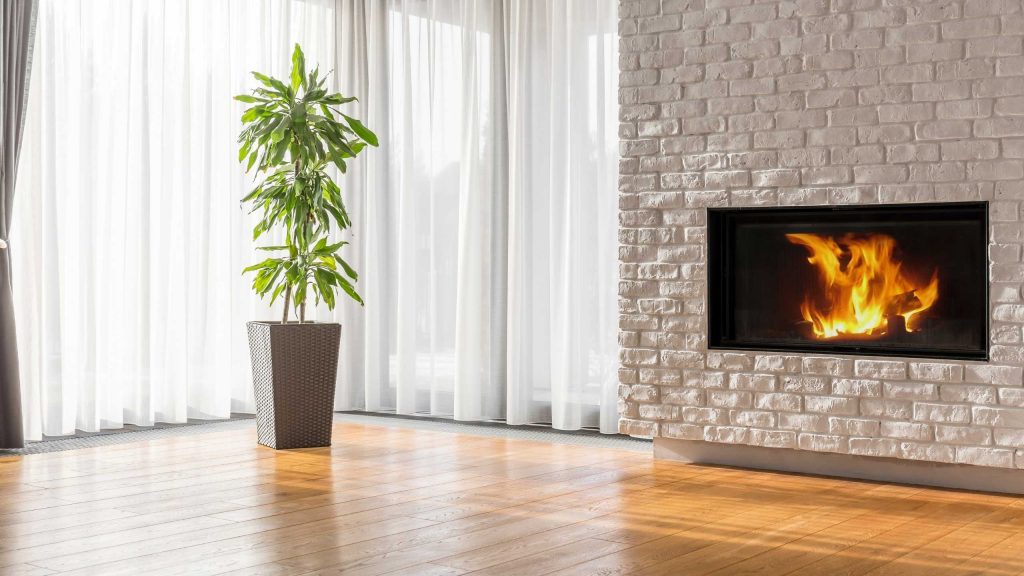 Check your window coverings and seals
Having curtains and blinds for your windows can save on energy costs and also keep your rooms warm. Make sure all the seals in your windows are airtight. Check the gap between the base of your doors and the floor. A lot of heat can escape via open windows and gaps in doors.
Let in the sun during the day and close them at night to seal any draughts around windows or doors.
Energy Efficiency Tips for Winter 2022
In winter, it's important to avoid using energy wherever you can. Prepare your property and get in these habits now.
Always turn off your electric appliances when they are not in use.
If it's sunny outside, hang out your clothes rather than putting them in the dryer.
Turn off the heater and pile some extra blankets on your bed to stay warm at night
Turn your heating off before you leave the house in the morning.
Contact Voltfix Electrical
You can trust Voltfix Electrical to respond swiftly to your enquiry or emergency call-out this winter season 2022. We can also provide more energy saving tips to prepare your property this winter.
Voltfix Electrical provides electrical home maintenance services and repairs (interior and exterior) for traditional and contemporary homes servicing Brisbane, Logan and Redlands areas.
Electrical servicing and maintenance are crucial to guarantee your home is protected, safe and operating as efficiently as possible.
Trust the team at Voltfix Electrical.  Call today for a free consultation. Our Domestic Electricians (Residential Electricians) are happy to help. No job too small.