Should I Repair or Replace my Air Conditioner?
Important Factors To Consider
Every air conditioner has different things to consider when it comes to repairing or replacing. So here are some general questions we tend to ask our electrical clients in Brisbane to help them make the right decision for their lifestyle, budget and home.
5 important factors for repair vs replacement:
How old is the air conditioner?                                                                                                                                                                 

            

Have you kept the A/C maintained?

Will there be further repairs in the future? 

                      

How much does it currently cost to run compared to a buying a new air conditioner?

Efficiency
1. How old is the A/C unit?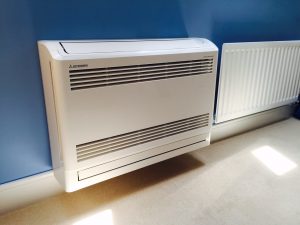 Air-con units generally last 7 years for an average size unit and 15 years for a commercial size unit. If your a/c unit is older than 7 years, you will find it hard to find parts to fix it as most manufacturers don't stock parts for air con units any older then 7 years, this means if you are looking at repairing you will need to find generic parts that will fit your a/c unit. If your a/c unit is older than 12 years, it will be nearly impossible to find generic parts that fit your exact air conditioner.
It always makes it hard to decide whether you need to repair your a/c unit or buy a brand new one as there are never any clear signs that there is something wrong with your unit until it just stops working. 
2. Has your A/C unit been well maintained?
To make sure your air-con unit has the longest life span possible, you must maintain it regularly. Doing that will keep it energy efficient, cheap to run and your unit will last as long as possible. If you do not clean your air-con regularly, it won't run smoothly. (Recommended to clean the units filters every 3 months).
3. Will there be further repairs in the future?
Repairing a leak, adding refrigerant or replacing a compressor in your current air conditioner can cost just as much as buying a new one. 
We Recommend looking at both the age and the cost of the repair. If your system is more than 10 years old AND will cost more than $800 to repair you should really consider replacing your equipment.
If you are thinking about repairing your current air conditioner take this into account. $200 here and $600 next year can really add up but if you still aren't sure between repairing your current A/C or buying a new one, come and talk to us and we'll tell you what condition your unit is in and determine whether it will cost you more than buying a new air conditioner in the long run.
4. How much does it currently cost to run  V buying a new A/C unit?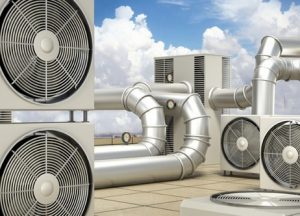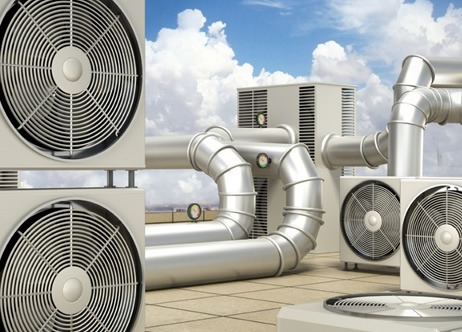 When taking into account the cost of repairs or the cost of buying a new air conditioner there are two main rules.
50% Rule:
When the cost of repairs approaches 50% of the value of your heating or cooling system, it's time to replace your A/C. The only disadvantage to this rule is how in the world do you figure out the "value of your heating or cooling system"?? And, if someone is trying to put a price tag on your aging system, better tell them to get packing! 
While it is a good rule of thumb to help answer should I repair or replace my air conditioner, it isn't taking all of the factors into account.
Is the $5000 Rule:
Take the needed repairs and multiply by the age of your air conditioning system. If this is more than $5000 then it's time to look at buying a new air conditioning. Some of the most affordable heating and air conditioning systems start around $5,000. But don't keel over dead when you start seeing prices closer to $15,000. The base models often comprise many factors that are important to consider if worth the extra investments or not for your particular needs.
But sometimes financial situations call for a temporary repair. Don't be afraid to consider all of your options.
5. Efficiency
Having an efficient A/C unit means it uses less electricity to cool or warm up your house which means it's cheaper to run.
To find out the efficiency of your air-con, look at its EER (energy efficiency rating):
The lower the number, the less efficient it is – meaning it will cost you more money in fixing your a/c over time.

The higher the number, the more efficient it is and the less it will cost you over time. 
E.g 10 EER means your system is at the bare minimum operating efficiency.
It has become more popular over the past 10 years to buy a new air conditioner instead of repairing your current unit with there being a 20% efficiency increase.
If you live in Brisbane, Logan, Bayside or Redlands contact us to help you decide if you should repair or replace your air conditioner.